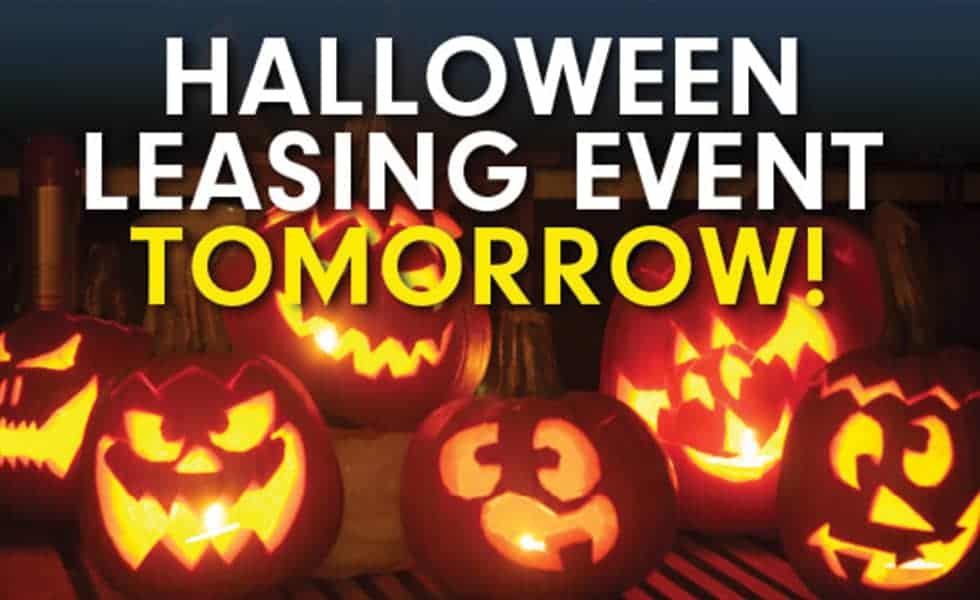 Join us on OCT 28 for a ghoulish good time!
October 28, 2017
LEASE TOMORROW TO GET ONE MONTH FREE + $50 OFF MONTHLY ON 1 BEDROOMS!
Wayfarer® Apartments + Marina is SLASHING RENTS for ONE DAY ONLY on OCT. 28th. Lease that day and receive additional move-in incentives! Stop in from 9am-9pm and enjoy food, drinks and treats all day and evening! Plus, take home a pumpkin for stopping by the event.*
In addition, Enter to win a pair of movie tickets, American Express gift cards and even a pair of Universal Studio tickets!**
*While supplies last. **Winners will be announced on Facebook, Monday, October 30th.